A collection of watercolour paintings, ink and pencil sketches, showing my observations in Dubai.

I enjoy visiting Dubai Creek and the surrounding area, when it is not too hot I like to sketch and paint at the location. It is full of life and activity with visitors from all over the world and offers a glimpse of 'Old Dubai'. As much as I enjoy the spectacular modern city I am always drawn back to the creek with its traditional offerings.

Where possible I have included the preparatory sketches next to the finished works with picture details below each image.
Please inquire for availability, some works are only available in Dubai.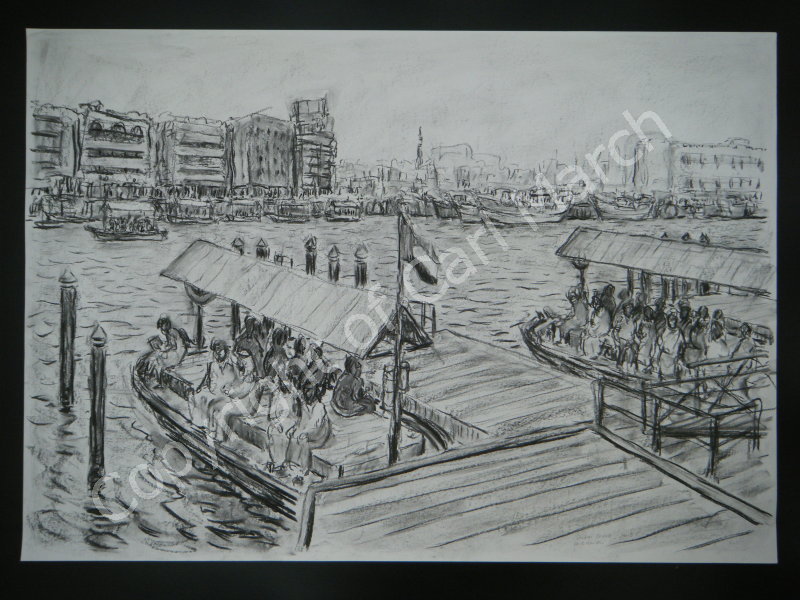 60.0 x 84.0 cm, original charcoal drawing by Carl March.
Inspired by smaller sketches made by at the location. Attracted to the view of the docking platform and covered Abras waiting to cross the Creek.
Especially pleased with the finished work showing the bold and velvety lines of the charcoal.
Sold.
Location: Sketches of Dubai