A collection of photographs showing older work.
The majority of these prints were produced many years ago, with the plates being cancelled soon after the editions were completed.
Artwork is presented against dark backgrounds to show deckle edge of the papers.
Some examples may still be in stock, please enquire for availability.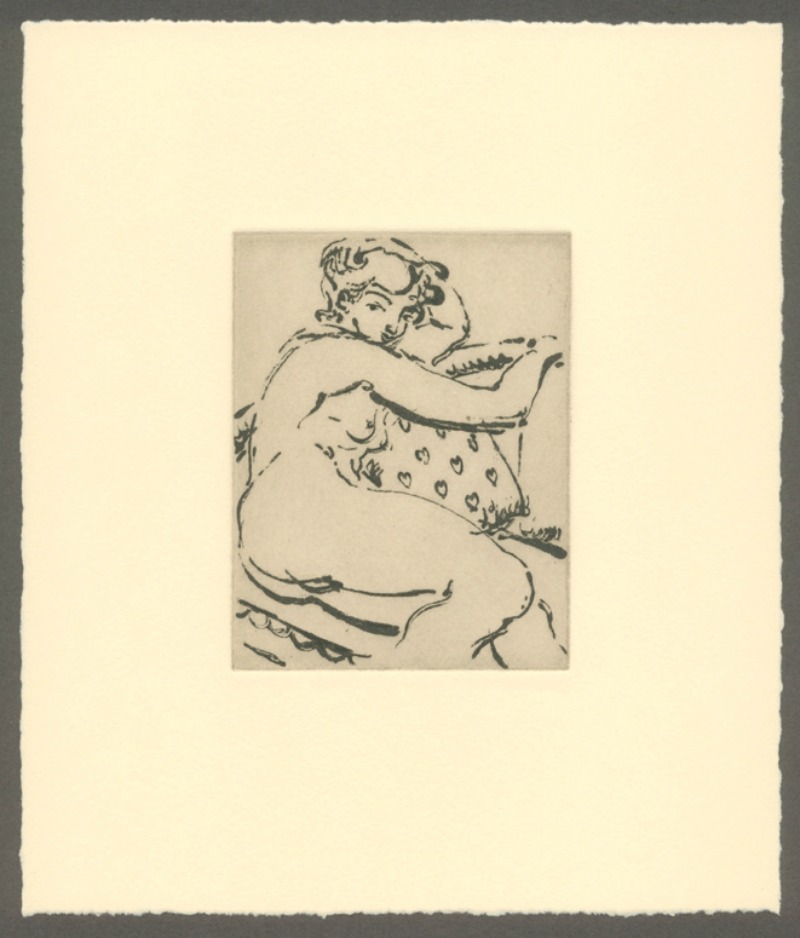 Original etching with aquatint by Carl March.
One plate, one coloured ink and watercolour tinting.
Printed and painted on Banks cream paper.
Image size 12.5 x 9.5 cm.
Approximate paper size 26.0 x 22.0 cm.
Edition size 50 plus 10 artists proofs.
Each print individually hand made by myself, then numbered and signed.
Exhibited at Royal Academy of Arts Summer Exhibition 1999.
Edition sold.

Elegant stylised study of a girl on a sofa.
Sketched directly onto a prepared copper plate with a bamboo pen and sugar-lift solution. Then acid etched using traditional intaglio techniques.
Attracted to the composition of the relaxing model, as she looks knowingly at her viewer.
Features and details are enhanced by the thick and thin lines of the pen.
Made many preliminary sketches before starting the plate-making process.
Especially pleased with the finished work and with its popularity at the RA Summer Show.
Location: Print Archives